First off, if you are here and reading this, HAPPY DAY! A lot going on in the Momma Rapper world!!!! This year we kick off full release albums. The first one dropping on 04/20/21 and the second one 10/17/21. The first album will be a solo album, and the second is the United Album, open to artists in the network. Final selections will be made in May.
Second big announcement – the long waited Toking Tour. This begins in April – and the sign up for both Artist and Viewer are both available with the links provided below! This will be a COVID safe event – and this just really is a meet and greet between Momma Rapper Music and the artists that are in the network! This is a great opportunity for artist promo, etc – so make sure you are on the list! This will be live streamed – and available through Facebook only through Pay Per View access until we return, then the recap will be available at Youtube! Signups for all are below! Do keep in mind that if you sign up for the United Album – this album will be released on all platforms, so there will be audio requirements, if you have limitations, let me know, we will see what we can do!
Momma Rapper Toking Tour Live Access
New PRODUCTS at I Smell Cakes and Candy!!!!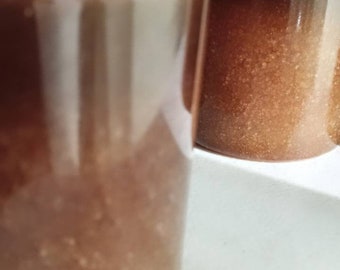 Heroine Honey All Natural Brown Sugar Scrub -Caution -Extreme Oil Blend – Skin Moisturizer – Gentle Exfoliating – Body Polish
$25.00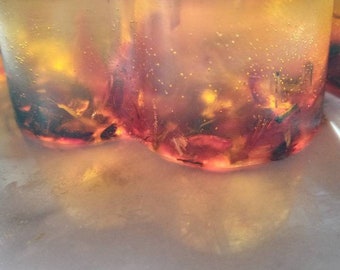 The Spell of Love Hemp Oil Soap
$6.00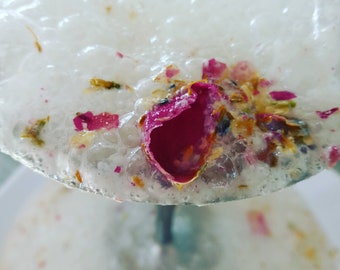 The Queen Kit – 12 Scent Options Available
$120.00 FREE shipping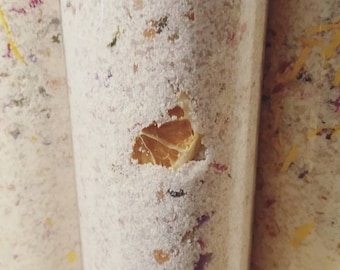 Momma's Foaming Milk Bath – Channeling Blends – Flower Bath Soak – Cleansing Cures 16 ounce
$20.00
We have increased the size of all of our products and now offer full size Queen Kits with keepsake boxes!!!!
Also, now available with limited slots: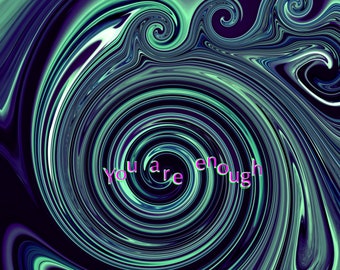 Momma Rapper Verses – Audio Only No Beat
$30.00 FREE shipping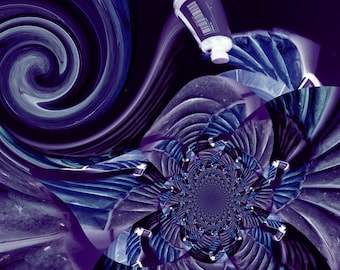 Anarchotrappitalist Customized Beat – All Rights Reserved to Purchaser
$75.00 FREE shipping
Since time will be limited this year with the album drops, business expansion, we decided to offer collab requests and beat requests through Etsy, making it a little easier for other artists to secure their spots for this year.
Next up!
Some Artists you should get to know!
Tae Mcbride(Chasa) – The Track Killa
"I am a 25 year old independent songwriter and I honestly just can't get enough of this. Shoutout to Momma Rapper for the opportunity to display myself and branch out further with my talent!! Y'all go stream my latest single "Peace" out now on all platforms! I promise I got some more brewing up. Follow my social media as well and stay tuned for my upcoming projects. Love & Peace!" -Cha$a
Contact links:
Fb: https://www.facebook.com/IAmChasa6/
G: https://instagram.com/iamchasa_?r=nametag
Next up!
Addi Beats!
"I am a 27 year old producer/beat maker, tryna hustle  and houck up rappers, artists with good quality beats for a super reasonable price! I know the struggle and been making the bag even bigger which is why my beats start at $10. I've been producing seriously for about 2 years and I am legally blind (low vision) so I'm tryna  make an income doing what I love . I can play guitar piano and have played drums in a lot of bands for 14 years."
Contact info addigotthembeats4@gmail.com
Socials 
Facebook-https://www.facebook.com/addigotthembeats
IG-https://www.instagram.com/addi_beats4/
Tik Tok-https://www.tiktok.com/@addibeats4?lang=en
Soundcloud-https://soundcloud.com/user-950691232
A big shout out to Tae and Addi for representing their brands – and for pushing – for that – you both get a 30 day promo pack – a big shout out from Momma Rapper!
Next up, February Featured Artists!
2Tank
A big shout out to you and all of your support! I love my hoodie and I love your music! – Check him out!
https://www.facebook.com/2tank.2
Mahan Mahan
Ahh Mahan – I absolutely love you!!! Thank you for not only being a wonderful producer, but such a great friend. Thank you for supporting my small business and for supporting my music since day 1! I will actually be dropping on both of the beats you sent me, and including something a little special for you, and fyi – your daughter is receiving a gift within her gift for you 🙂 Thank you again for being so great to me! Thank you for being the very first person to purchase a Momma Rapper Verse! That marked a huge moment in my history books, and that was made possible by you – that will never be forgotten – THANK YOU
Check him out!
https://www.facebook.com/MJBrat
Twin400 & CNC Trumain
I can't wait for the Toking Tour cause I will be sliding through Houston and Twin400, CNC Trumain – we all turning the heat way the fk up!!!! Y'all check out these tracks – they lit – they coming in strong!!
Crayy
Straight outta my home state – here comes Crayy and his triple threat Brian Heffner and Johnny tha Jeweler
Johnny Oz
Y'all I've been watching Johnny Oz rise up for some time now, another home state rapper, so when I reached out to him, I really didn't expect a message back – but in fact, he answered – and gave us permission to rock out his music. I had already been addicted to Coraline, so when Planet 777 came out – I was like WHHHHATTT. A big thanks to you Johnny – you are an amazing artist and I love watching you do you!
https://www.facebook.com/JohnnyOzmusic
Walle-G
Walle-G my brother from another mother!!! Thank you for your continued support of the show, my movement, and all that you do!!! I am excited to announce that Walle has started his own motivational movement you guys – and you definitely should check it out!!! It is fantastic!!! Thank you again Walle-G for always being there – always being a friend!!!
https://www.facebook.com/walter.green.75470
https://www.bandlab.com/walle_g
G 36
A big shout out to G-36 – new to the Network – but already making an impact!!!! Check out his music below – more to come as he is an emerging artist!
Keesty J
Keesty J – thank you for being an active member of the Network – and for tuning in as much as you can!!! Your continued support for the show, your continued push with your music – I can't wait to see how far you gonna go!!!! When I say this is a family network – I mean it – and so glad that you and your family have joined ours!!! Your music is lit!!! So much talent coming from the Muhammad's! Check it!
https://www.facebook.com/profile.php?id=100010648093084
it was what it was – ft Ron Souleyy
DaToof
Datoof, new to the network, came in strong! From New Mexico he brings us some great lyrical love that is fun, deep, and creative. I am excited to share his music – and he is quite the quick spitter! Check him out below!
Glock-boii-zay
A big shout out to another new member to the Network, Glock-boii-zay! New to the music scene, but not new to music! He is coming in strong and his wave already hit this network – so I'm exciting to see where he goes!!! Check him out!
Dirty game by : Jocko ft Glock-Boii-Zay
McWolfman
Another new member to the Network, McWolfman! From Clarksdale, IN, he is bringing big vibes with him! Check him and his music out below!!!!!
Reno Geno
Reno Geno, the first rapper I have met, who is also a local rapper here in Albany! He had his album drop and it's been making it moves! Check out his music below, and don't forget to follow!
Thank you to all that bring their vibe to the table so we have something to munch on!!!!
OTHER NEWS
Promo packs are gone – but you can still message for daily promo deals! They start at $5.00 and up!
Monthly subscriptions are available at Patreon at
https://www.patreon.com/mommarapper
Chapter 3 of The Need has been released!!!!!!
Check it out here!
Also Manic Mania Episodes have started and can only be found at Soundcloud!
A BIG SHOUT OUT TO ALY FOR BEING SUCH A GREAT FRIEND!!!!
I would have love to have included some small business promotions, but unfornately no one submitted any for the newsletter – so I will just let you know where you can find my products here in Georgia!
If you are in Albany – check out The Chosen Hair Boutique and if you are in Dawson, check out Eye Candy on Main!
Tomorrow starts Tea Time Tuesday! A once a month event where I will take questions, offer advice, spiritual guidance and much more! I hope to see some more of my friends their as this is a friendship event!!! Begins at 8:00 est and if you want to submit confidential questions – you can do so at mommarapper@gmail.com
I hope you guys have enjoyed this update and don't forget you can stream my music on the following platforms!
The Revenge
Momma Rapper, Anarchotrappitalist
https://music.apple.com/us/album/cant-stop-us-feat-jr-lion-single/1540121856
https://deezer.page.link/gDDMjioATDj8nxMWA
https://www.youtube.com/channel/UCf1Gly48n6LZWhrRTrmxzkQ/videos
I can't get enough of these bathbombs 😇😍
Submissions for next month's newsletter will be open until 02/21 and can be submitted to mommarapper@gmail.com and make sure you put "March Newsletter" in the subject line!
Till next month – be blessed!